South Africa's Afri-Pop princess, Mshoza Motswako
The World Health Organization has reported that Nigerians are the highest users of bleaching products: 77% of Nigerian women use the products on a regular basis. They are followed by Togo with 59%; South Africa with 35%; and Mali at 25%. Conversations have been had on bleaching creams for so many years but the situation seems to be getting worse. Now, there are whitening injections being introduced into the Nigerian market from countries like Malaysia. In as much as i am tempted to talk about the social issues that lead to an individual bleaching their skin, i'd leave that topic for another day and focus on the science behind skin whitening. This article is about systematic skin whitening agents such as  skin whitening injections.
Glutathione GSH
The most commonly used systemic skin whitening agent is GSH used alone or in various combinations, both as oral and intravenous formulations. GSH is an antioxidant synthesized in all mammalian cells from three amino acids-glutamate, cysteine, and glycine. It is also available naturally in watermelon, avocado, broccoli, spinach and tomatoes. GSH exists in cells mostly in the reduced form (GSH) which is constantly oxidized forming oxidized GSH and its supply is replenished by the action of GSH reductase. GSH is involved in various biochemical processes especially those involving scavenging of free radicals and detoxification of toxic compounds, it acts as coenzyme and helps in the transport of amino acids across the cell membranes. Lower GSH levels are implicated in many diseases and GSH has been tried in the management of Alzheimer's disease, Parkinson's disease, multiple sclerosis, alcoholic hepatitis, atherosclerosis, acquired immunodeficiency syndrome, and chronic fatigue syndrome. It has been commonly used to combat the neuro- and nephrotoxicity associated with cisplatin chemotherapy and this is the only Food and Drug Administration (FDA) approved indication for the intravenous form of GSH. The role of GSH as a skin whitening agent was an accidental discovery when skin whitening was noticed as a side effect of large doses of GSH. This led to extensive studies establishing its role in melanogenesis and the recent use of GSH as systemic skin whitening agent.
GSH for skin whitening is available in both tablet and injectable form. Intravenous GSH delivers very high doses directly into the systemic circulation, overloading the renal circulation.FDA has banned the use of intravenous form of GSH for skin whitening in view of commonly reported side effects like skin rashes, Stevens Johnson syndrome, toxic epidermal necrolysis, derangement in thyroid and renal function and severe abdominal pain.These agents are being advertised on the internet and currently there are no market data available on the use of these agents
As already mentioned above, these agents are not FDA approved for skin whitening and no scientific evidence exists for their use. In addition, the injectable formulations are counterfeited and given by untrained people illegally and hence associated with the risk of sepsis, air embolism, transmission of human immunodeficiency virus, Hepatitis B, and use of non-sterile preparations that can lead to serious infections. Another major question that remains unanswered as yet is that whether this would result in an increased incidence of skin cancers.
As a general rule, the promoters of the systemic skin whitening agents list lactation, heart disease and hypersensitivity as contraindications for all these agents. Since there are not much human or animal studies advocating the role of these agents in skin whitening, there is no data on the relative and absolute contraindications, the appropriate dosing schedule and the long term side effects.
Side effects of Glutathione Injections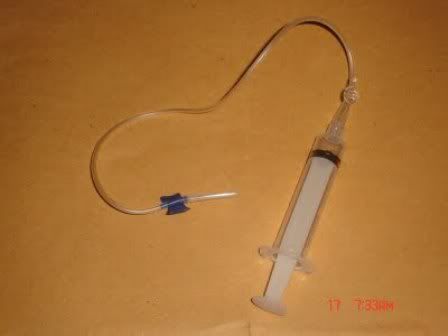 Skin whitening ( the most famous side effect!)
Hair loss
White spots on the nails
Numbness of extremities
Shivers and shakes
Depression and anxiety
Complications of Glutathione Injections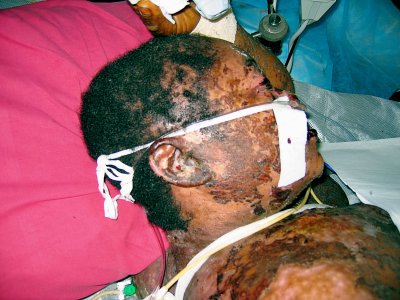 Stevens-Johnsons Syndrome
Allergy or Anaphylaxis ( manifested by difficulty of breathing,tightness of chest, rashes, hives,and swollen skin)
Systemic Infection
Stevens–Johnson Syndrome
Toxic Epidermal Necrolysis or Lyell's Syndrome
Toxic Epidermal Necrolysis
Kidney Failure
Thyroid Dysfucntion
Severe abdominal pain
My major concern is this: For any drug to be approved by the FDA, it must have undergone series of relevant clinical trials which should include follow up time. The point of the follow up period is to see if any side effects occur and to deduce how efficacious the drug is. So, if there have been no clinical trials on skin whitening injections to date, it means that those Africans, and Nigerians who inject themselves with these agents are infact using themselves as lab rats. This means that in 12-15 years time, when the drug has accumulated in the system, the true effect will be realised. If the thought of using oneself as an uncontrolled scientific experiment isnt scary enough, then i dont know what is. We will just have to wait a few years to see what happens.